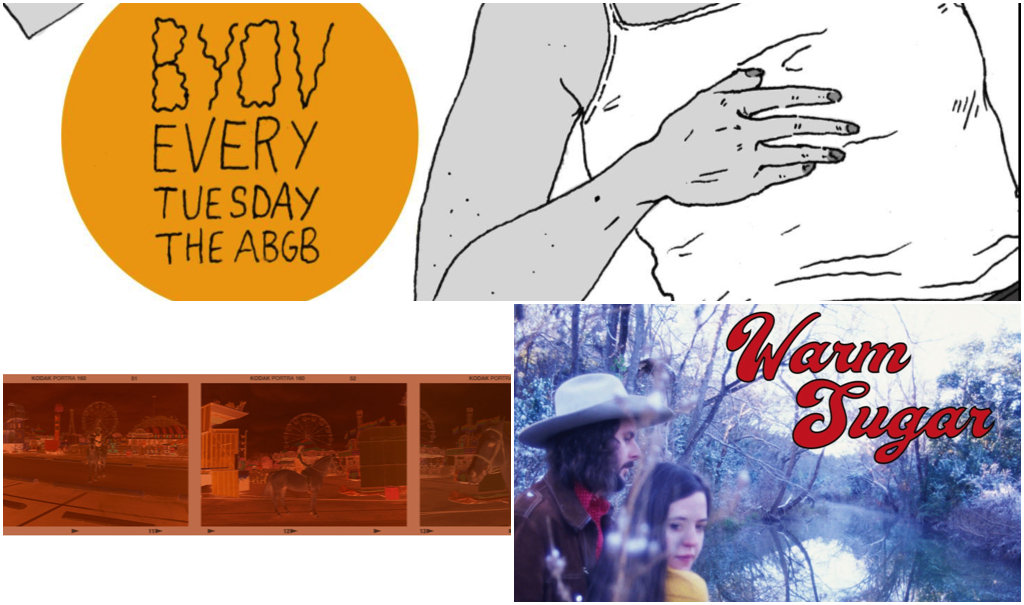 BYOV Tuesday - with new vinyl via Carson McHone & Warm Sugar
Every Tuesday night is BYOV (Bring Your Own Vinyl) Night at the ABGB. 6-11pm, first come first served. A super casual hang.
One record side = 1 super cool hook up for you. Just drop your album in the crate next to our DJ booth, sign in with your name and the side you want us to play, then head to the bar. We love 45s too!
This week is a very special BYOV night with friends coming over to play their new vinyl records. Carson McHone and Warm Sugar will be both bringing their new vinyl for you to hear (and buy)!
So bring your own vinyl and bring some $ to add to your collection. Be here around 7-ish to hear the new albums.
Warm Sugar's debut album is self-titled.
Carson's new album is called "Carousel". Here's a snippet of a review from LonesomeHighway.com:
An artist with a back story that finds her playing a residency in an Austin nightspot at an age where she wouldn't have legally been allowed to drink there. Now, after that live playing experience and with two previous releases behind her, McHone has sharpened her craft to include her past and her future. To encompass some traditional country influences that were part and parcel of her upbringing as well as to bring the music forward. This was done by bringing in producer Mike McCarthy who had worked with Spoon and Patty Griffin, to name but two. He has also gathered a solid rhythm section over which fiddle, steel and electric guitar enhance and explore country's perimeters without even losing sight of that musical core.
via:
http://lonesomehighway.com/music-reviews/2018/12/2/reviews-by-stephen-rapid.html?fbclid=IwAR37dQwl_nITD03tA4gPgCQcjpopPkSpyK9ZAWgbWchG4GA00zGwNrEVh3s