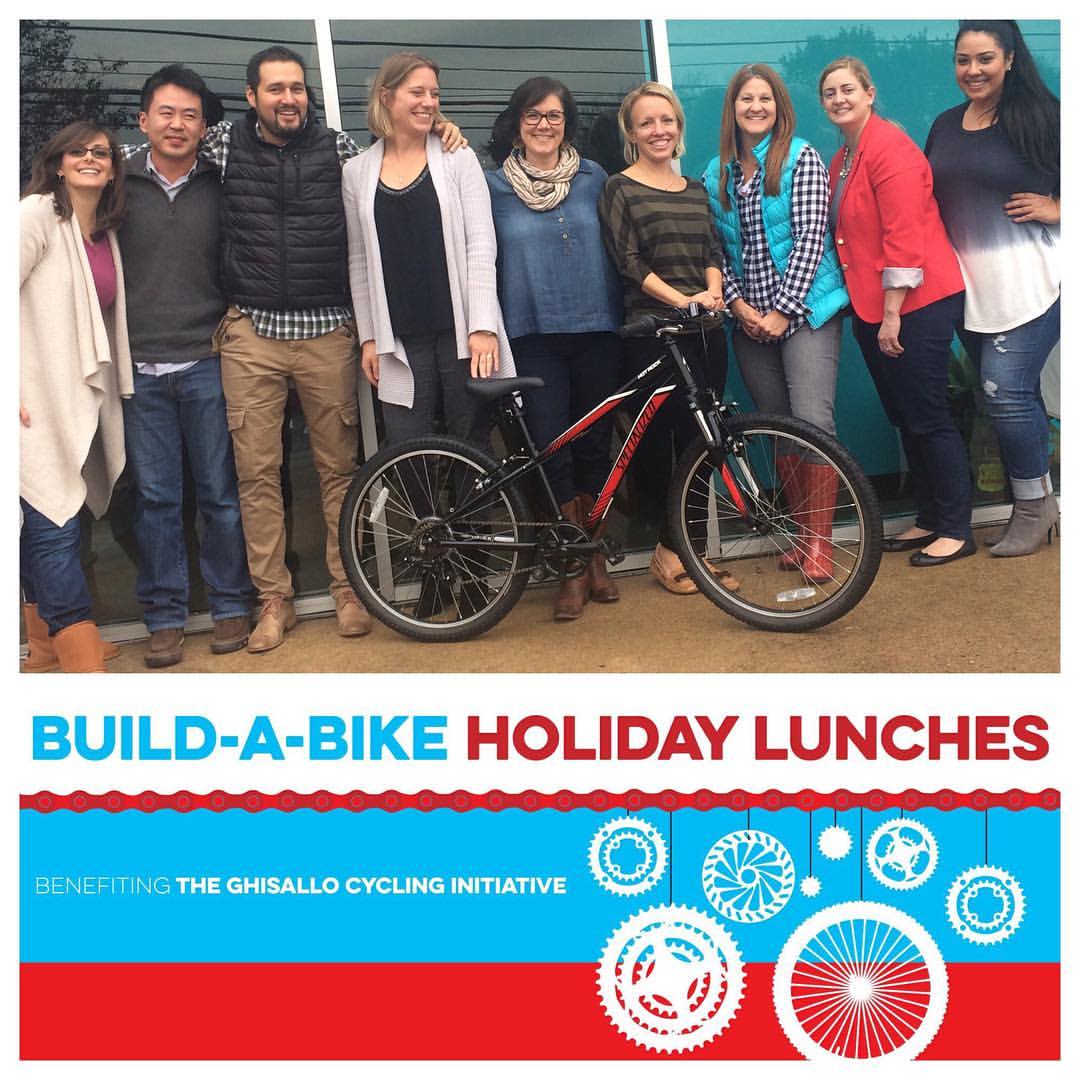 Build A Bike Holiday Lunches
Benefiting Ghisallo Cycling Initiative
Beer + Pizza + Party = Bikes for Kids
Looking for a great holiday lunch idea for your co-workers or a group of your super cool friends?
THE HELL YES PROJECTS BUILD-A-BIKE HOLIDAY LUNCHES
12/1-12/23
We're hosting Build-a-Bike Holiday Lunches the first three weeks of December! Your group purchases one (or two, or 10!) bikes for donation and along with bike mechanics from Ghisallo, build them (with pizza, beer, and awesome food). Ghisallo Cycling Initiative is a 501c3 nonprofit providing youth bicycle classes and clinics to kids. Over 10,000 Austin-area youth participants have attended Ghisallo's bicycle riding, maintenance, and safety Bike Club and Earn-A-Bike classes since 2013.
The bikes are only $250 and come with a bike helmet thanks to us teaming up with Bicycle Sport Shop, who is sponsoring each bike with a $130 in-kind match! Plus, your payment goes directly to Ghisallo and is tax-deductible!
Say "Hell Yes!" to getting together with your friends and co-workers and helping deserving kids have the opportunity to learn to ride to the park, the pool, their friend's house, and school.
These lunches can be booked anytime between 12/1 and 12/23. Spaces are limited! To reserve your Build-A-Bike Holiday Lunch, send an email to: millie@theabgb.com