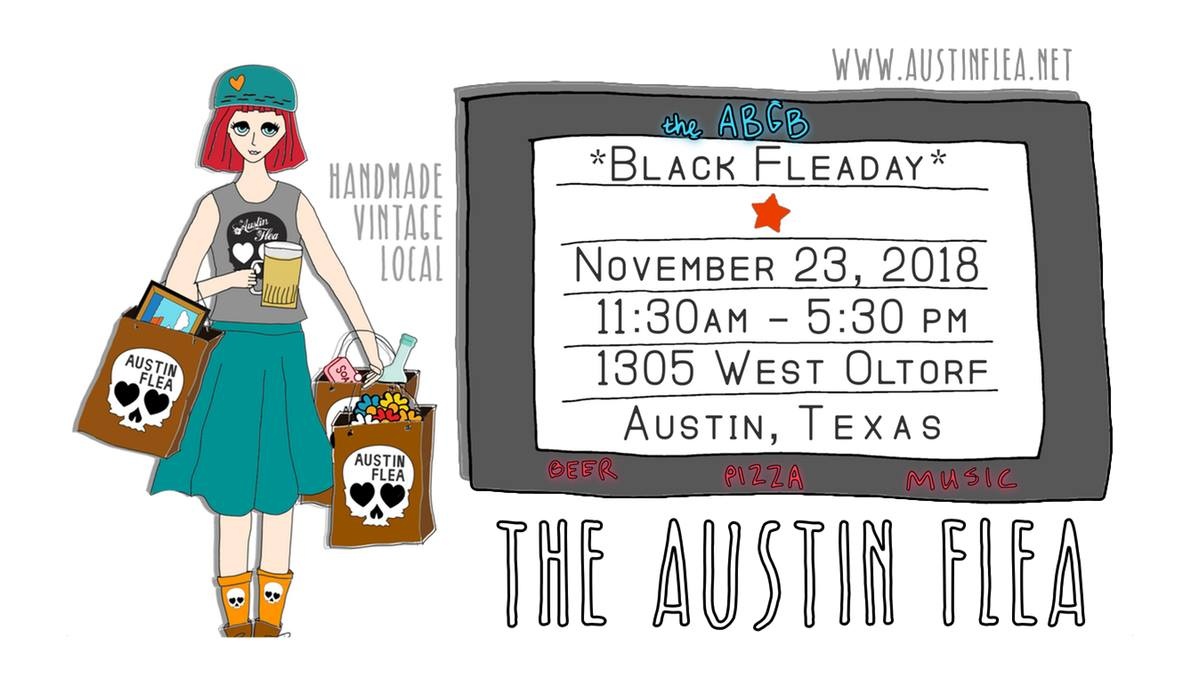 Black Fleaday!
The Austin Flea is joining our Black Friday Party!
It's the official day to get crazy and start that holiday shopping! Do it right and shop local and handmade with us!
Beer, pizza, Fleaing…
This is how you kick off the holiday season!
Plus, music by The Pettit Brothers = Black Friday Happy Hour.
This will be a Black Friday (er, Black Fleaday) to remember!