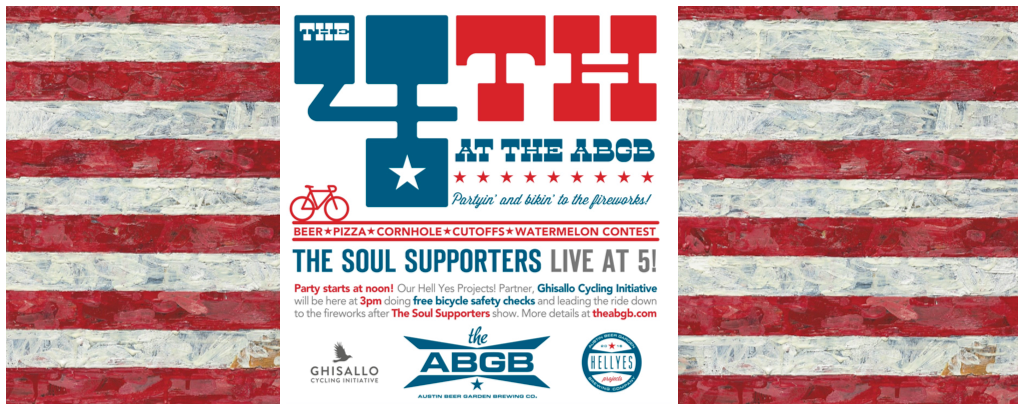 Bikes, Fireworks, and The Soul Supporters
Watermelon-Eating Contest, Cutoffs, Crowlers, & More
A holiday afternoon with awesome folks topped off by a dance party with vintage R&B, blues and soul from The Soul Supporters. Plus, (pizza) pie and beer. Then, a big group bike ride to the fireworks at Auditorium Shores to meet some friends waiting for us.
That's our plan. We (and Uncle Sam) want you to join us.
We're teaming up with our Hell Yes Projects friends from Ghisallo Cycling Initiative. They'll be here at 3p to do bicycle safety checks and chat you up about all the cool stuff they do.
The ABGB will be open 12-8p.
We'll have our cornhole boards out all afternoon.
We'll have a watermelon eating contest at 4p.

The Soul Supporters will be live at 5p.
Around 7:30ish, we'll saddle up (maybe with some crowlers) for the ride to Auditorium Shores.
The Austin Symphony plays at 8:30p. The fireworks are at 9:30p.
Come join us!
The Soul Supporters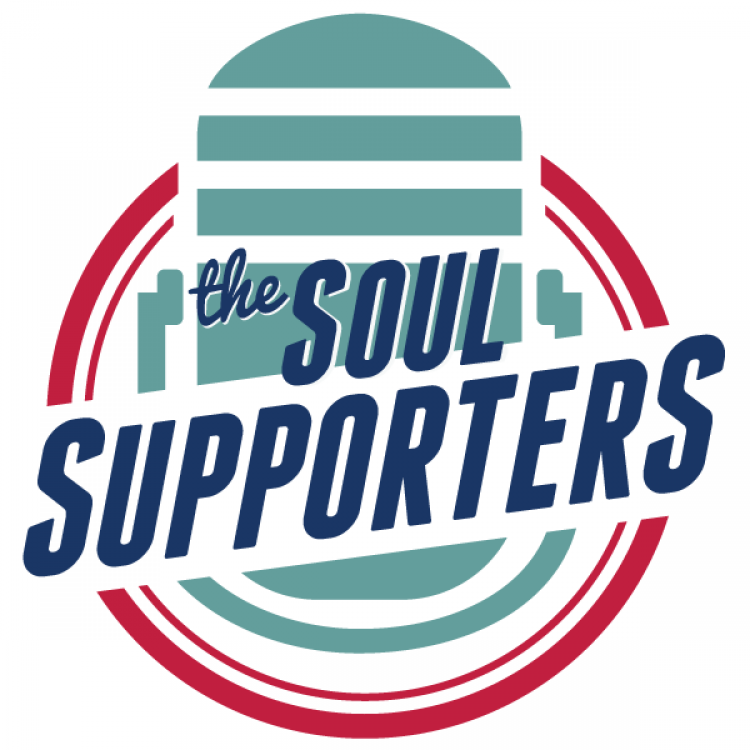 SONIC VAULT AUSTIN 2013 Soul Band of The Year
The Soul Supporters play blues and vintage R'n'B, featuring two incredible female vocalists, and covering classics by Etta James, Ruth Brown, Soloman Burke, Sugar Pie DeSanto, Little Willie John, and Tina Turner.