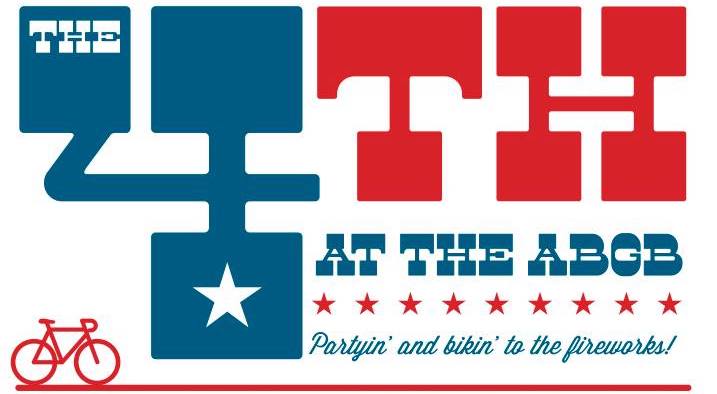 Bikes, Fireworks, and The Avocados
Luau! Watermelon-Eating Contest! & More!
A holiday afternoon. Awesome beer and pizza. A Luau-themed cookout. Our annual watermelon-eating contest. Surf rock from the The Avocados. #andmore
Then, a big group bike ride to the fireworks to watch them together!
That's our plan. We (and Uncle Sam) want you to join us.
We're teaming up with our Hell Yes Project friends from Ghisallo Cycling Initiative. They'll chat you up about all the cool stuff they do and then help get us safely down the hill to Town Lake. They'll even host a power hour of Cornholearama (come see for yourself) where you can win prizes.
The ABGB will be open 12-8p.
The Avocados play two sets, starting at 5p!
Our annual watermelon-eating contest happens on set break!
Around 7:30ish, we'll saddle up our bikes (maybe with some ABGB crowlers) for the ride to Doug Sahm Hill.
The Austin Symphony plays at 8:30p. The fireworks are at 9:30p.
Come on over and join us!