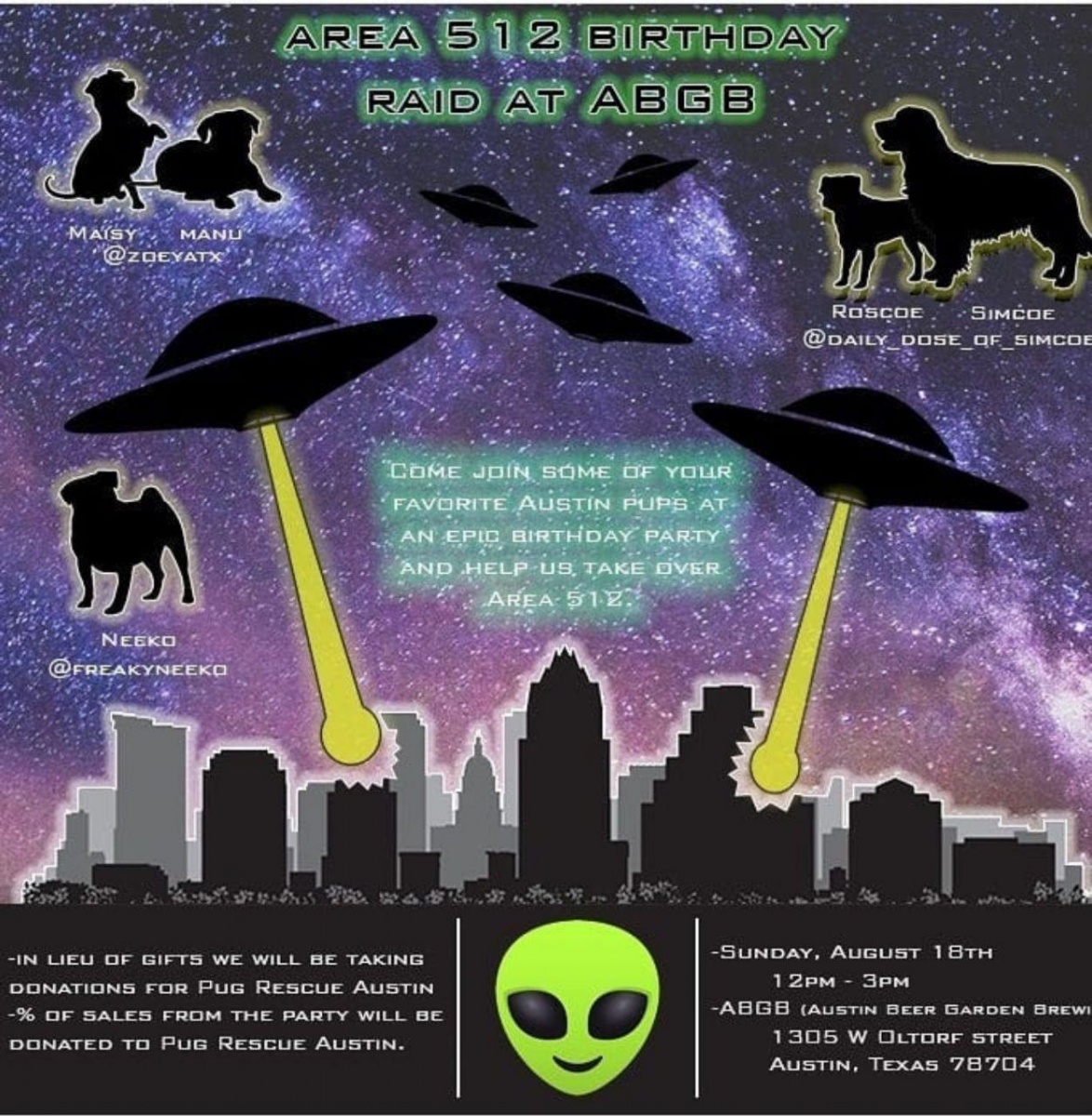 Area 512 Birthday Raid at The ABGB for Pug Rescue of Austin
We're doing it for the Pugs, y'all!
Come join Simcoe & Roscoe (@daily_dose_of_simcoe), Neeko (@freakyneeko) and The Twins (@zoeyatx) for an out of this world birthday celebration at The ABGB!
There will be a space themed photo booth, treat station and more, all benefiting Pug Rescue of Austin. And, the best part is, The ABGB will be donating 5% of sales to Pug Rescue of Austin from 12-3pm! Can I get a fluff yeah?!
The party will be in the lower beer garden where there is ample shade. We'll also have a porto cool running to help keep everyone comfy.
Looking forward to seeing our pals and making some new ones!