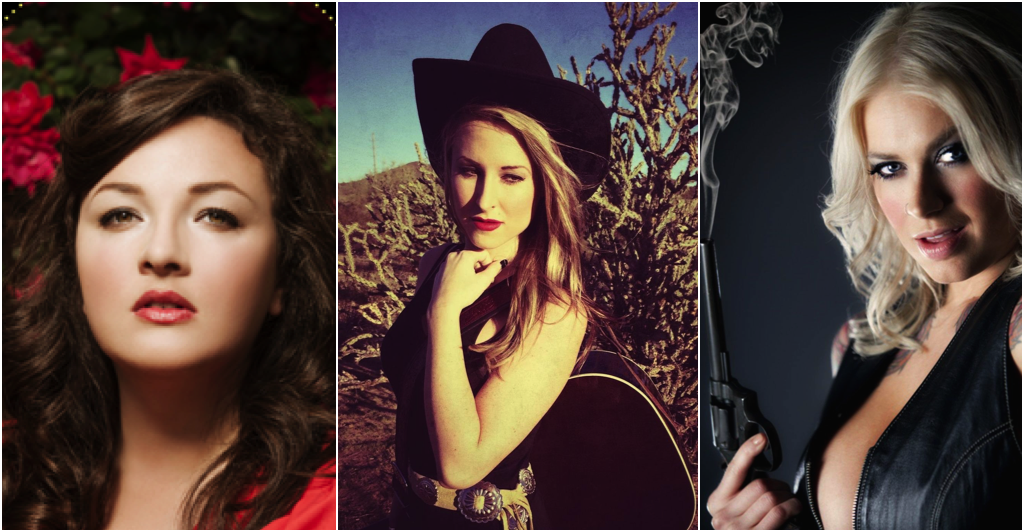 Ameripolitan Outlaw Women Showcase
Bonnie Montgomery 11p / Tommy Ash 10p / Darci Carlson 9p
Three of the 2016 Ameripolitan Music Awards nominees in the Outlaw Women category are going to be here. And we're going to have some crazy fun. See you here.
Bonnie Montgomery Music 11pm
A true and multi-faceted artist in a sea of homogony, Arkansas born and bred Bonnie Montgomery has an artistic vision that transcends cliche and genre.Following the release of EPs "Cruel" (2012) and "Joy" (2013), Montgomery released her self-titled LP in Decemger 2014 on Nathan Howdeshell's (of Gossip) Portland/Arkansas label Fast Weapons. Bonnie's southern debut album showcases her powerful operatic voice while her music blends elements of classic country with spaghetti western and traditional Ozark folk music. Backed by a rowdy, virtuosic hillbilly band, Bonnie has toured on her recent album extensively throughout the U.S. The album's critical acclaim alongside her wild and law-less live performances have earned a nomination for Outlaw Female at the Third Annual Ameripolitan Awards hosted in February 2016 in Austin, TX.
Tommy Ash 10pm
Tommy Ash is a female singer/songwriter born and raised in Phoenix, AZ who has been singing and performing since her younger age (Yes, Tommy Ash is a she), doing shows in popular local venues such as Mr Lucky's and opening up for Grand Ole Opry member John Conlee at only 14 years old.The Phoenix New Times describes Tommy's music as "hard edged honky-tonk […] stacking slapback rockabilly riffs over propulsive shuffles". Tommy and her band recently opened for the legendary Merle Haggard, and played several shows with THE honky-tonk man Dwight Yoakam, her shows receiving rave reviews from the media.
Darci Carlson Music 9pm
From Seattle WA, Darci Carlson delivers a lived-in voice that is both aggressive and smokey-sweet. Her well crafted songs are reminiscent of past greats Patty Loveless and Tanya Tucker – True Country music that punctuates like the aftertaste of a fine whiskey.