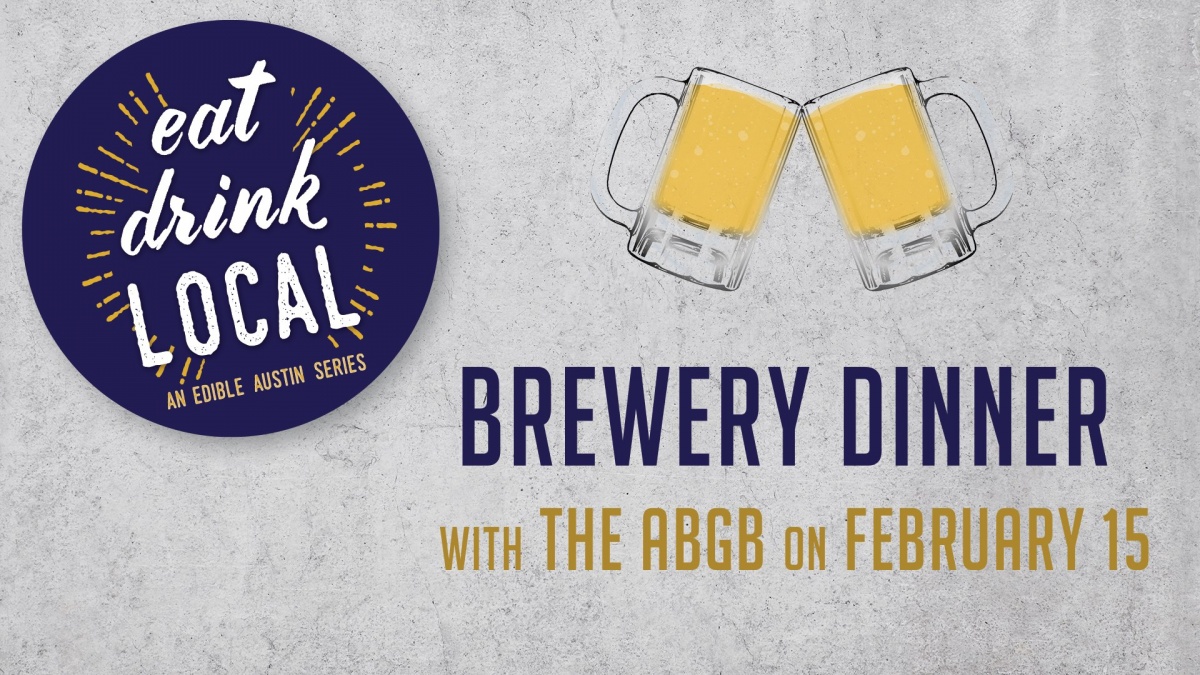 Crack Open A Cold One With Edible Austin
Join us for a family-style dinner and a behind-the-scenes look at the ABGB: This private, limited-seating dinner will take place in The ABGB brewery. Over the years, The ABGB and Johnson's Backyard Gardenhave developed a special relationship, and the stories and the meal will serve to highlight the result of this local partnership—great food!
Dig into a spread of appetizers, salad and pizza featuring in-season ingredients from Johnson's Backyard Garden, alongside some classic ABGB goodies. Profits from the evening will benefit Austin Habitat for Humanity's The House that Beer Built.