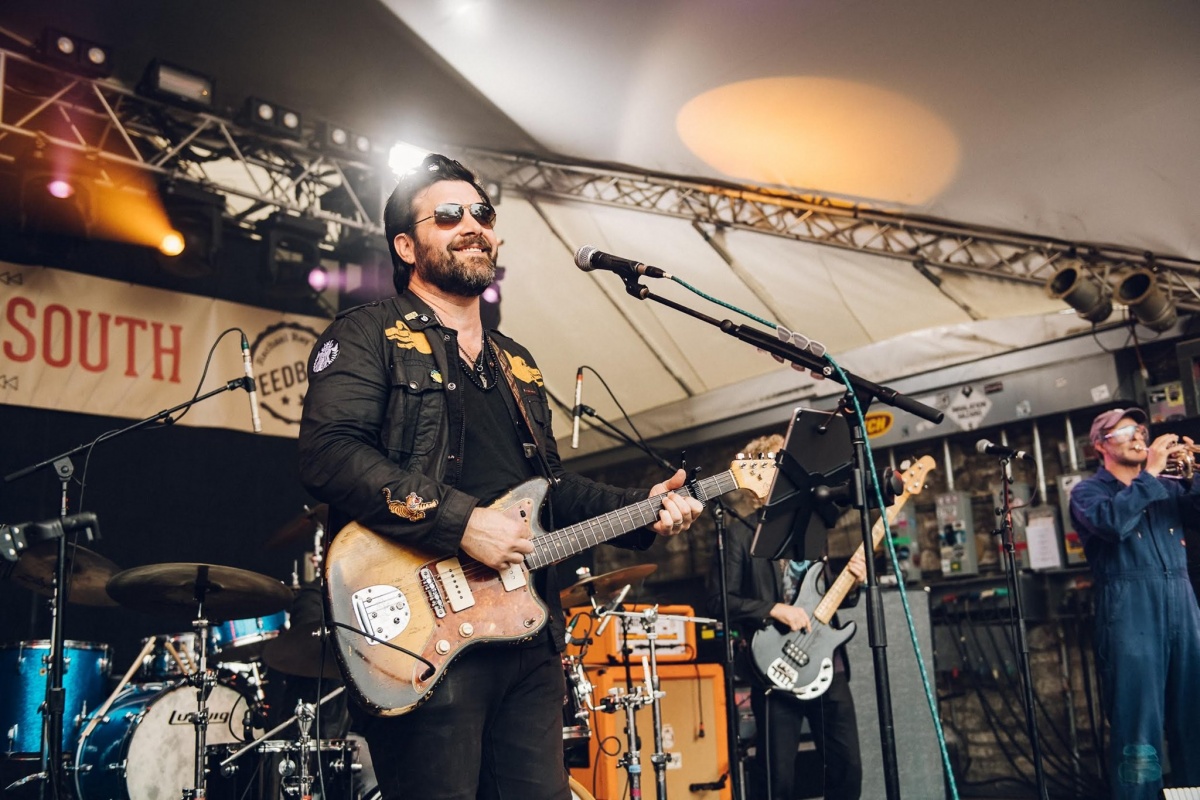 Tuned to Health: A Musical Celebration Benefiting VHC
Featuring Bob Schneider
with bidi bidi banda & The Austin School of Rock
Tuned to Health: A Musical Celebration Benefiting VHC
Bob Schneider
Bidi Bidi Banda
School of Rock Austin
Thursday November 7th 2018 6:30pm-11:55pm
$25.00 advance ticket on sale now. Ticket Link Above.
All Ages Welcome.
Join us for VHC's Second Annual Tuned to Health Music Benefit which helps local uninsured children and adults with access to high quality health care services. Volunteer Healthcare Clinic is excited to be partnering on our second show with The Austin Beer Garden Brewing Company (The ABGB) on an amazing show that you won't want to miss!
The ABGB has graciously agreed to donate their space, all ticket sales and 10% of the day's sales to VHC as part of their community outreach program, The Hell Yes Project. All proceeds from the show will benefit VHC's Medical Services Program that provides much-needed health care and prevention education families in need.
Bob Schneider 10:15p
Bob Schneider just released his new album, Blood and Bones – his 7th studio album – on June 8th via his Shockorama Records imprint. Bob is one of the biggest acts in Austin, if not in Texas. His fans, who often discover him from being brought to his shows by their friends, are fiercely loyal. Thanks to these fans, Schneider has won more Austin Music Awards than any other musician, including Best Songwriter, Best Musician, and Best Male Vocals, rounding in at 54 total awards to date.
Bidi Bidi Banda 9p
Bidi Bidi Banda is Austin's first all-star Selena Tribute. Composed of members of some of Austin's premier Latin bands, Bidi Bidi Banda is the refried dream of Stephanie Bergara, a native Austinite who grew up listening to Tejano radio and singing into a hair brush while wearing her mother's red lipstick. The band's interpretation of Selena's greatest hits will leave you belting lyrics, doing the washing machine and reliving greatness of the Queen of Tejano Music.
The Austin School of Rock 8p
The Austin School of Rock House Band is comprised of students under 18 years of age who perform at local Austin rock venues throughout the year.
About Volunteer Healthcare Clinic
Since 1966 VHC has provided low-income and uninsured Travis County residents with access to basically free, high quality health care and prevention education during three evening clinics each week. Medical services are provided by over 500 volunteer medical professional and support volunteers, community partners and a small paid staff. Last year on a modest budget, VHC provided nearly 4,400 medical visits and saved the Austin community over $630,000 dollars in avoided Emergency Room visits (as self-reported by patients). For more information, visit volclinic.org
The ABGB
Our philosophy: Beer Makes It Better. We believe our beer has the power to make everything better. A fresh, hot pizza. A nice big Muffaletta sandwich. A great band on Saturday night. And hanging out in the shade of our beer garden with your pup, friends, and fellow Austinites. We also believe our beer has the power to make our entire community better. You're invited to help us prove it with The Hell Yes Project! Join us!